Preserve and Protect Point Township
TAKE ACTION!
Let your local and state representatives know that YOU do not want the Encina Plant!
Urge them to bring safe AND healthy jobs to our area instead!
SIGN THIS PETITION to Prevent Encina from Building a Plastic Waste Processing Plant in Point Township
Learn more about Encina's Proposed Petrochemical Plastics Facility
to be Built in Your Backyard.
Background and Key Facts

:

A Texas based company,

Encina

, has proposed to construct a petrochemical recycling facility in Point Township, PA. The company is currently in the permitting stages to get the project approved for construction. Here is some key information:



Location

Along Route 11 and the Susquehanna River in Point Township, Northumberland County PA.
Purpose

Ship 450,000 tons of plastic waste per year and transport chemicals produced by the facility along the river
(1,2)
. Encina plans to produce benzene, toluene, xylene, and propylene from post-consumer plastic waste.
Construction

Encina plans to begin construction of their plant in the summer of 2023 and anticipates to open in two parts, the first in 2024 and the second in 2025 (2
). Additionally, a new natural gas pipeline will be constructed to supply the energy needed to vaporize the plastics.
Environmental and Health Risks:
The Department of Health and Human Services has determined that benzene causes blood related cancers in humans (3). Exposure to the organic chemical compounds toluene, xylene, or propylene can cause damage to liver & kidneys, birth defects, nervous system issues, or respiratory issues (4,5,6).
Encina is planning to pump up to 2.9 million gallons of water per day from the Susquehanna River to wash post-consumer plastics and to cool the catalytic pyrolysis process that uses heat in the presence of a catalyst to break down plastics to chemicals (benzene, toluene, xylene, propylene) (1,2,9). The wastewater will be pumped back into the river via a pumping and treatment facility on-site (2). Residents are concerned about the risk of chemical and microplastic pollution of the river, an important source of drinking water for many residents in the Susquehanna valley (7). The property is sited within the river's floodplain and severe weather events have the potential to bring additional pollutants into nearby waterways (8).
Economic Viability Issues:
This company is new and has no record of past successes. The company claims that the Point Township plant will offer 300 full-time positions (1), but when reviewing their website FAQ, it only promises 70 permanent positions (9). Encina has only reported a $55 million investment towards its funding goal out of the $1.1 billion needed for the proposed plant (10).
Attempts to bring "chemical recycling" systems up to a commercial scale have been ongoing over the last 20 years; of 37 projects that were announced, only three are commercially operational, often leaving communities with stranded assets and toxic industrial sites to remediate (11).
In our view, Encina has not been transparent about planned emissions, water impacts, or hazardous waste production that would come from their proposed facility. This is a new and unproven technology; the potential benefits are uncertain, but the health and environmental risks are very clear.
Encina withdraws permit application for Point Township facility
Written by Anna Wiest with The Daily Item | October 20th, 2023
"After an 11-month review by the Pennsylvania Department of Environmental Protection (DEP), Encina withdrew a critical permit application this week. The withdrawal will likely be a setback for the Texas-based company's proposed advanced plastic recycling facility in Point Township, according to the Clean Air Council…The DEP found Encina's application contained more than a dozen deficiencies and used "wholly inadequate" design and modeling approaches, the council said."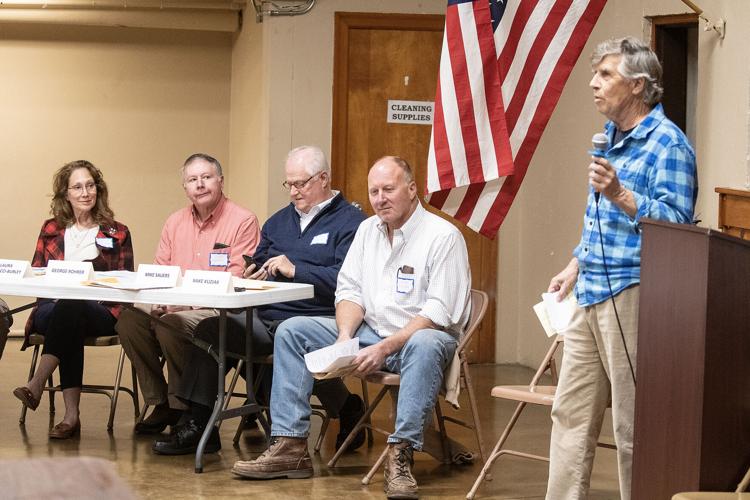 Presenters address Encina Point Township concerns at community meeting
Written by Anna Wiest with The Daily Item | October 19th, 2023
"Five speakers addressed their concerns regarding Encina's proposed advanced recycling plant in Point Township in a room of more than 70 residents at a community meeting Wednesday night.The speakers during the event at the Danville Borough Ballroom included Mike Kuziak, Danville property owner; Mike Sauers, former recycling businessman; George Rohrer, retired Geisinger physician; Laura Santucci-Burley, a registered nurse at Geisinger and a Point Township homeowner; and Harry Lewis, Northumberland attorney." 
Encina could make Point Township next East Palestine, Ohio
Op-Ed written by Jess Conard with the Daily Item | October 15th, 2023
"How does this relate to East Palestine? Vinyl chloride, the chemical spilled and burned in East Palestine, is primarily used to make PVC plastic. PVC plastic cannot be recycled. When vinyl chloride is burned, it creates phosgene, dioxins, and other hazardous chemicals. The Encina facility wants to process 450,000 tons of post-consumer plastic waste, annually — including PVC plastic."
GARBAGE IN, TOXICS OUT:
They Promised "Advanced Recycling" for Plastics and Delivered Toxic Waste
Written by Schuyler Mitchell with The Intercept | September 28th, 2023
"A review of meeting minutes, permit applications, and compliance documents reveals that Braven misled the public about the risks of its pyrolysis operation and has potentially endangered human health and the environment through "significant noncompliance" with hazardous waste management regulations. While the ACC has touted Braven as a sustainable success story, documents also show that much of the company's pyrolysis oil was not converted into useful plastic or fuel — it was disposed of as highly toxic waste."" 
Concerns rise over Encina water partner
Written by Matt Jones with the Standard Journal | August 5th, 2023
When asked to provide an example of Veolia's work on the Susquehanna River, Roesser could not immediately provide one. Kalia Farrell, a member of the Veolia communications team, was also unable to provide an example of Veolia's work on the Susquehanna River before publication. "We were aware of their plan to use Veolia for their waste water management system. We weren't surprised to see the press release for the partnership," said Sandy Field, a member of Save Our Susquehanna, a group of local citizens united by their concerns about the proposed Point Township facility.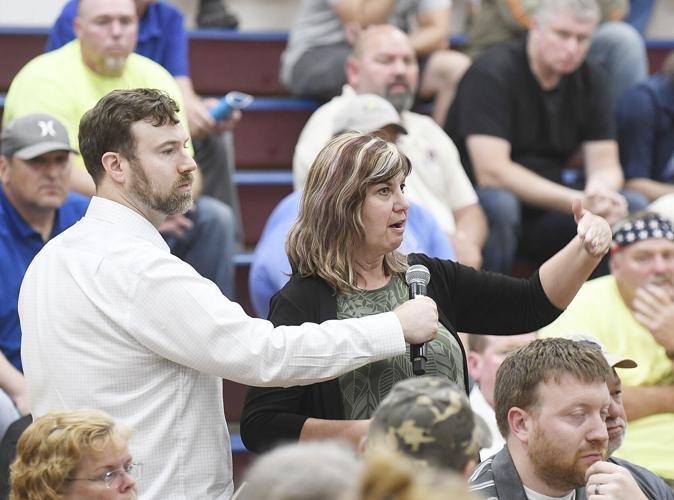 Residents raise concerns as Encina officials tout $2B economic impact of proposed recycling plant
Written by Rick Dandes with The Daily Item | June 14th, 2023
"Jobs, the local economy, environmental safety and health concerns surrounding Encina's proposed plastics recycling facility in Point Township were the predominant questions audience members asked company executives during a 2-hour community outreach at Chief Shikellamy Elementary School's gymnasium Tuesday night."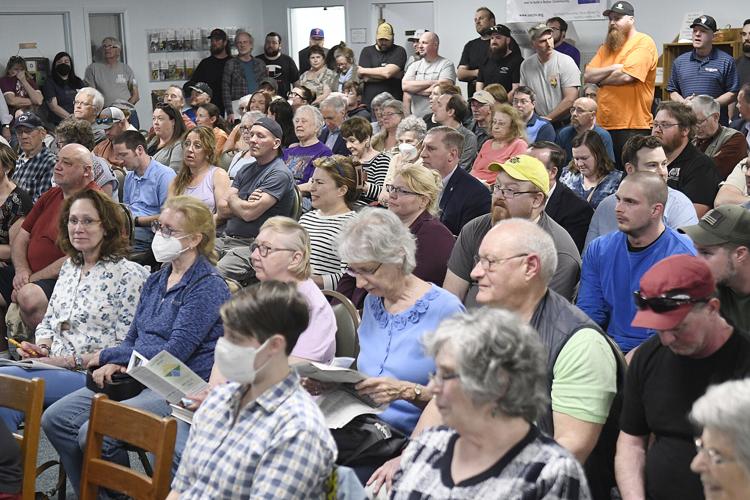 More than 200 voice concern, support for Encina plan
Written by Rick Dandes with the Daily Item | April 13th, 2023
"More than 200 people crowded into the Unitarian Universalist Congregation of the Susquehanna Valley to share their opinions, both pro and con, of the proposed Encina Plastics Recycling Facility in Point Township, along Route 11"
References
1.Encina. (2022, April 7). Encina announces $1.1 billion investment in New Advanced Manufacturing Facility in Pennsylvania. Encina. Retrieved July 25, 2022, from https://www.encina.com/encina-announces-1-1-billion-investment-in-new-advanced-manufacturing-facility-in-pennsylvania/ 2. WKOK. (2022, May 12). Plastics Recycler, processor, Encina Holds Open House for Valley. Newsradio 1070 WKOK. Retrieved July 28, 2022, from https://www.wkok.com/597711-2/ 3. Centers for Disease Control and Prevention. (2018, April 4). Facts about Benzene. Centers for Disease Control and Prevention. Retrieved July 28, 2022, from https://emergency.cdc.gov/agent/benzene/basics/facts.asp 4. Occupational Safety and Health Administration. (n.d.). Benzene Overview. | OSHA. Retrieved July 25, 2022, from https://www.osha.gov/benzene. 5. Occupational Safety and Health Administration. (n.d.). Toluene Overview. | OSHA. Retrieved July 25, 2022, from https://www.osha.gov/toluene 6. NJ Department of Health. (2017, May). Hazardous Substance Factsheet Propylene. NJ.gov. Retrieved July 25, 2022, from https://nj.gov/health/eoh/rtkweb/documents/fs/1609.pdf 7. Middle Susquehanna Riverkeeper. (n.d.). 10 Fun Facts About The Middle Susquehanna River. Middle Susquehanna Riverkeeper. Retrieved July 25, 2022, from http://www.middlesusquehannariverkeeper.org/10-fun-facts.html. 8. PA Emergency Management Agency. (2021). PA Floodplain Management. PEMA. Retrieved July 25, 2022, from https://www.pema.pa.gov/Floodplain-Management/Pages/default.aspx 9. Encina. (2021, October 13). Frequently Asked Questions. Encina. Retrieved July 25, 2022, from https://www.encina.com/faq/. 10. Recycling Product News Staff. (2022, March 15). Encina receives $55 million in financing. Recycling Product News. Retrieved July 25, 2022, from https://www.recyclingproductnews.com/article/38285/encina-receives-dollar55-million-in-financing-to-construct-waste-to-aromatics-recycling-plant-in-pennsylvania 11. GAIA. (2021, November 4). All talk and no recycling: An investigation of the U.S. "chemical recycling" industry. no-burn.org. Retrieved July 25, 2022, from https://www.no-burn.org/resources/all-talk-and-no-recycling-an-investigation-of-the-u-s-chemical-recycling-industry/
© 2022 All Rights Reserved.