The Truth about "Advanced Recycling"
REPORT | Chemical Recycling: A Dangerous Deception
"Chemical recycling — or what the industry likes to call "advanced recycling" — is increasingly touted as a solution to the plastic waste problem, but a landmark new report from Beyond Plastics and IPEN shows this technology hasn't worked for decades, it's still failing, and it threatens the environment, the climate, human health, and environmental justice. This comprehensive report features an investigation of all 11 constructed chemical recycling facilities in the United States, their output, their financial backing, and their contribution to environmental pollution.
The petrochemical and plastics industries have been aggressively working across America to pass state laws that reclassify chemical recycling facilities as manufacturing rather than waste facilities, which reduces regulation of these polluting plants and allows the companies to grab more public subsidies. As of this report's release, 24 states have passed such laws. Just like mechanical recycling, chemical recycling is an industry marketing tactic to distract from the real solution to the plastic problem: reducing how much plastic is produced in the first place."
Dumped, Not Recycled? Electronic Tracking Raises Questions About Houston's Drive to Repurpose a Full Range of Plastics
Written by James Bruggers with Inside Climate News | November 1st, 2023
"The challenges at those plants include a low output of recycled plastics; the production of hazardous waste like toxic chemicals and heavy metals; fires and oil spills at production units; and questions of commercial viability, the report said. The technology "has failed for decades, continues to fail, and there is no evidence that it will contribute to resolving the plastics pollution crisis," the two advocacy groups conclude." Press HERE to read more. 
UNPROVEN "ADVANCED RECYCLING" FACILITIES HAVE RECEIVED MILLIONS IN PUBLIC SUBSIDIES
Written by Schuyler Mitchell with The Intercept | October 31st, 2023
"The petrochemical industry is now pivoting to another solution: "advanced" recycling. The term, also known as chemical recycling, is used to describe a variety of approaches that can supposedly turn even the most hard-to-recycle plastics into "sustainable" fuels or oils and chemicals that can be used in new plastic production." Press HERE to read more. 
GARBAGE IN, TOXICS OUT: They Promised "Advanced Recycling" for Plastics and Delivered Toxic Waste
Written by Schuyler Mitchell with The Intercept | September 28th, 2023
""A review of meeting minutes, permit applications, and compliance documents reveals that Braven misled the public about the risks of its pyrolysis operation and has potentially endangered human health and the environment through "significant noncompliance" with hazardous waste management regulations. While the ACC has touted Braven as a sustainable success story, documents also show that much of the company's pyrolysis oil was not converted into useful plastic or fuel — it was disposed of as highly toxic waste."" Press HERE to read more. 
Youngstown City Council Unanimously Votes Against an 'Untested and Dangerous' Tire Pyrolysis Plant
Written by James Bruggers with Inside Climate News | September 22nd, 2023
"The Youngstown City Council approved a resolution on Wednesday night opposing an "advanced recycling" plant that would have used a process called pyrolysis to burn old tires to make steam for heating and cooling downtown buildings.The unanimous, 7-0 vote on the nonbinding measure sent an unequivocal message to SOBE Thermal Energy Systems that significant questions remain regarding its technology, a zero or very-low-oxygen chemical process that would turn shredded tires into a gas that would be burned to produce the steam." Press HERE to read more. 
Inside Indiana's 'Advanced' Plastics Recycling Plant: Dangerous Vapors, Oil Spills and Life-Threatening Fires
Written by James Bruggers with Inside Climate News | June 16th, 2023
"They are dangerous chemical facilities that should be regulated as dangerous chemical facilities," said Dell, who founded and runs The Last Beach Cleanup, a Southern California nonprofit that fights plastic pollution and waste. "They are putting workers, firefighters, and the community at risk."Press HERE to read more. 
Where There's Plastic, There's Fire. Indiana Blaze Highlights Concerns Over Expanding Plastic Recycling
Written by James Bruggers with Inside Climate News | April 13th, 2023
"The dense black smoke from a fire at a plastics recycler in Richmond, Indiana, that began Tuesday afternoon and continued burning on Wednesday, forcing the evacuation of 2,000 nearby residents, was dramatic, but far from an isolated incident in the world of facilities that store or recycle vast quantities of plastic waste…In Richmond, City Councilman Ron Oler said as much as 70 million pounds of waste plastic was stored inside and outside several buildings on the burning property, which is near a residential area." Press HERE to read more.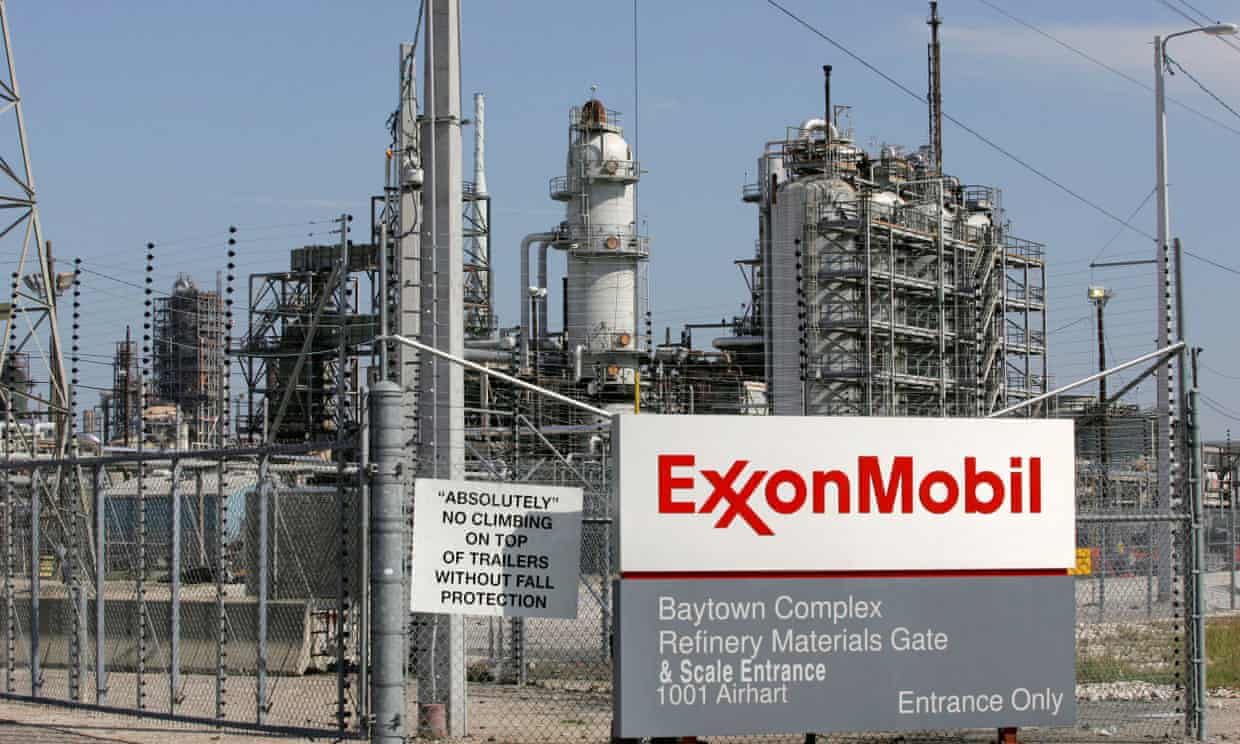 Exxon's new 'advanced recycling' plant raises environmental concerns
Written by Maddie Stone with The Guardian | April 10th, 2023
"On the surface, the latest addition to ExxonMobil's giant petrochemical refinery complex in Baytown, Texas, sounds like it could be a good thing: An "advanced recycling" facility capable of breaking down 36,000 metric tons of hard-to-recycle plastic each year. But plastic waste advocates warn that plants like it do little actual recycling, and instead generate hazardous pollutants while providing cover for oil giants to keep producing millions of tons of new plastic products each year." Press HERE to read more. 
Once Hailed as a Solution to the Global Plastics Scourge, PureCycle May Be Teetering
Written by James Bruggers with Inside Climate News | March 7th, 2023
"Late last week, PureCycle told regulators at the U.S. Security and Exchange Commission that it would miss its deadline for filing a 2022 annual report. In two SEC filings, the eight-year-old company revealed a potential default on $250 million in revenue bonds issued by a local development agency to finance construction of the company's first flagship recycling plant, in Ohio." Press HERE to read more. 
'Advanced' Recycling of Plastic Using High Heat and Chemicals Is Costly and Environmentally Problematic, A New Government Study Finds
Written by James Bruggers with Inside Climate News | January 19th, 2023
"The plastics industry's quest to solve the problem of plastic waste through so-called "advanced" recycling—using chemical additives and sometimes extremely high heat to turn waste back into new plastics—is costly and comes with significant environmental impacts, according to new research from the federal government's National Renewable Energy Lab in Colorado…Government researchers singled out two prominent "advanced" technologies—pyrolysis and gasification—as particularly problematic, saying they should not even be considered "closed-loop" recycling technologies. These technologies require large amounts of energy and emit significant pollutants and greenhouse gases to turn discarded plastics into oil or fuel, or chemicals such as benzene, toluene and xylene, synthetic gases and a carbon char waste product." Press HERE to read more.
Plastic Recycling Doesn't Work and Will Never Work
Written by Judith Enck and Jan Dell with The Atlantic | May 30th, 2022
"Chemical recycling is not viable. It has failed and will continue to fail for the same down-to-earth, real-world reasons that the conventional mechanical recycling of plastics has consistently failed. Worse yet, its toxic emissions could cause new harm to our environment, climate, and health." Press HERE to read more.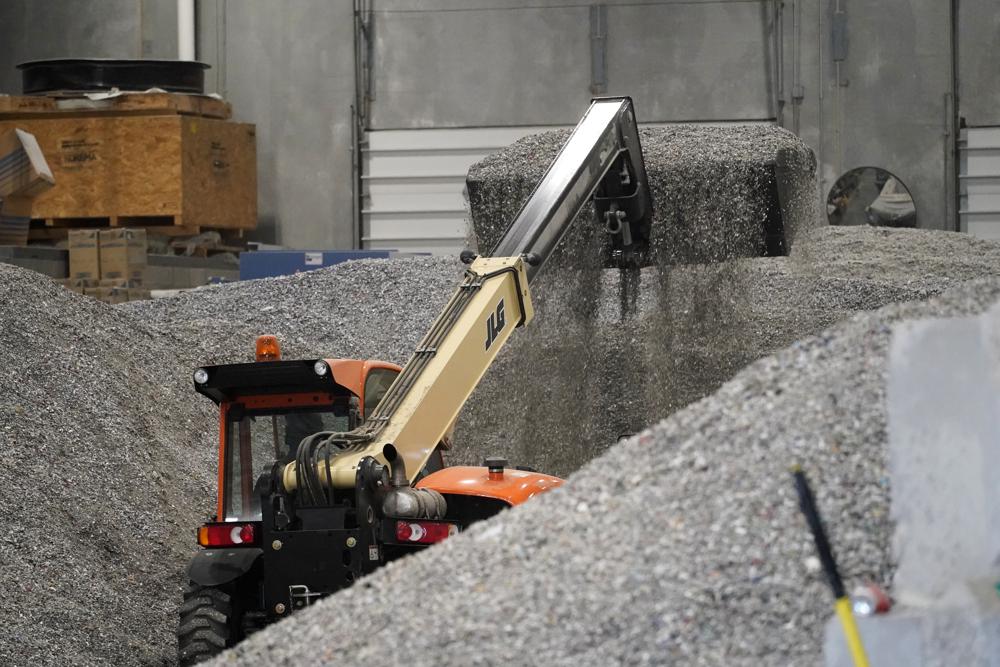 Advanced recycling: Plastic crisis solution or distraction?
Written by Jennifer McDermott with the Associated Press | October 21st, 2022
"Lee Bell, a policy advisor for the International Pollutants Elimination Network, thinks chemical recycling is a public relations exercise by the petrochemical industry. The purpose is to dissuade regulators from capping plastics production. Making plastic could become even more important to the fossil fuel industry as climate change puts pressure on their transportation fuels, Bell said." Press HERE to read more. 
Brightmark, Georgia county cancel $680 mln plastic-to-fuel project
Written by Valerie Vocovici with Reuters | April 12th, 2022
"Brightmark Energy and a county in the U.S. state of Georgia scrapped plans to build "the world's largest" facility to turn plastic waste into fuel, according to a termination agreement published on Monday, a blow to a technology the petrochemical industry has promoted heavily." Press HERE to read more. 
The Recycling Myth Big Oil's Solution For Plastic Waste Littered With Failure
Written Joe Brock, Valerie Volcovici & John Geddie with Reuters | July 29, 2021
"In early 2018, residents of Boise, Idaho were told by city officials that a breakthrough technology could transform their hard-to-recycle plastic waste into low-polluting fuel. The program, backed by Dow Inc, one of the world's biggest plastics producers, was hailed locally as a greener alternative to burying it in the county landfill…Within a year, however, that effort ground to a halt. The project's failure, detailed for the first time by Reuters, shows the enormous obstacles confronting advanced recycling, a set of reprocessing technologies that the plastics industry is touting as an environmental savior – and sees as key to its own continued growth amid mounting global pressure to curb the use of plastic." Press HERE to read more.